When you call Allied Appliance about an air conditioner, you know you will be treated right. Our team of Sales Representatives have years of industry experience and a wealth of product knowledge. We will spend as much time as needed to walk you through our process step-by-step – from accessing the right size unit for your square footage down to what voltage your facility requires.
If you've bought from us before your salesperson will instantly pull up all your past orders from our extensive database to see what product you have been using. They go that extra step to find out whether you've been pleased with the performance and cost of that previous purchase or whether you would like to change to different manufacturer's brand that fits the existing space. We'll give you options, both in terms of models and pricing to find out exactly what works for you.
Take advantage of free shipping when you buy in quantity.  Free shipping programs differ between manufacturers so be sure to ask about what the minimum quantity required for that brand. 
So relax, Allied Appliance has you covered.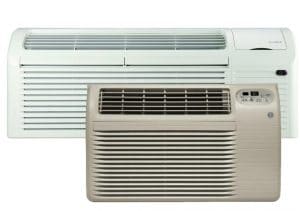 Allied Appliance Carries Brands From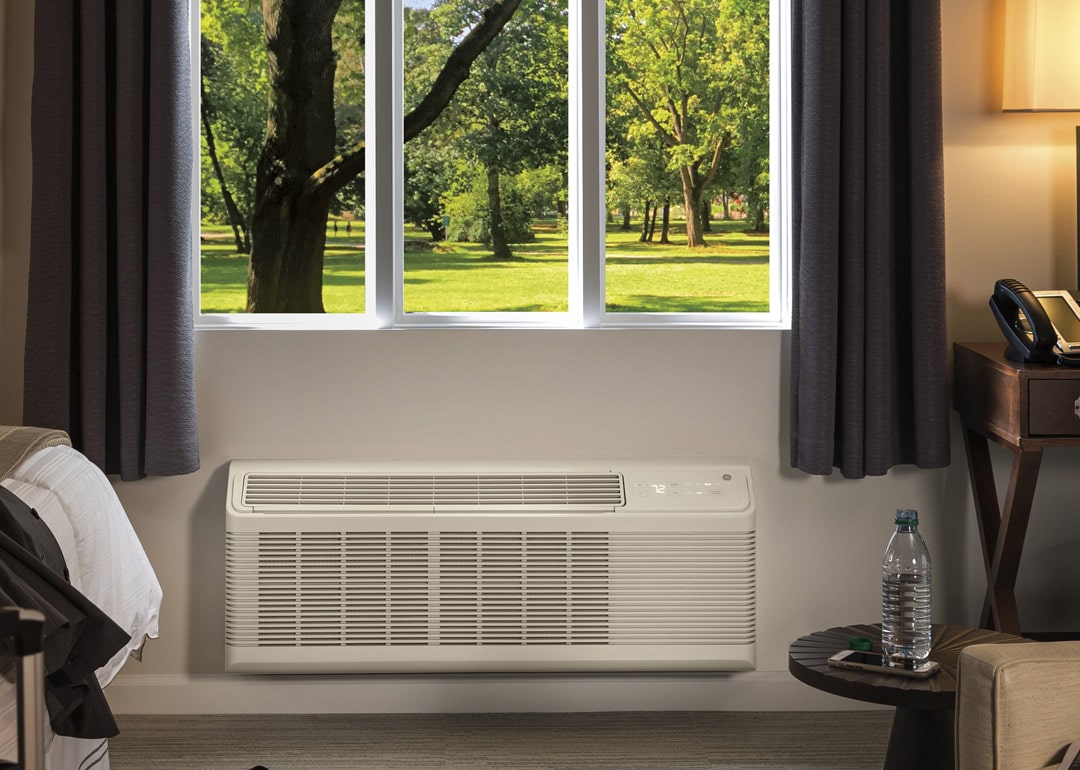 | Area (Sq. Foot) | Capacity (BTU) |
| --- | --- |
| 100 up to 150 | 5,000 |
| 150 up to 250 | 6,000 |
| 250 up to 300 | 7,000 |
| 300 up to 350 | 8,000 |
| 350 up to 400 | 9,000 |
| 400 up to 450 | 10,000 |
| 450 up to 550 | 12,000 |
| 550 up to 700 | 14,000 |
| 700 up to 1,000 | 18,000 |
What Type of Air Conditioner Do You Need?
PTAC
TTW
TTW or Through-The-Wall air conditioners will cool rooms using outdoor air to create airflow, while still being environmentally friendly. Installation on this type of unit, while more permanent, is also much more secure and doesn't allow for the kind of air seepage you typically find with window units. If you know you'll need to use the unit year-round, consider a model with both cooling and heating abilities.
Window
Window unit air conditioners are installed in an open window. The interior air is cooled as a fan blows it over the evaporator. On the exterior the heat drawn from the interior is dissipated into the environment as a second fan blows outside air over the condenser. A large house or building may have several such units, allowing each room to be cooled separately.
VTAC
 A VTAC is a vertical thru-the-wall air conditioner and heat pump unit (VTACs & VTHPs).These types of units can be used for replacement of vertical units or installed in new construction projects.
Mini-Split
Mini-splits are heating and cooling systems that allow you to control the temperatures in an individual room or a few smaller rooms.
Mini-split systems employ two main components:
1. An outdoor compressor/condenser 
2. An indoor air-handling unit(s) (evaporator)
Mini-splits are easy to install usually requiring only a three-inch hole through a wall for the conduit; which houses the power and communication cables, copper tubing, and a condensation drain line, linking the outdoor and indoor units.
Does a PTAC require a remote thermostat?

The short answer is no. PTAC units have built in thermostats with digital keypads that allow you to select your temperature setting. But if you do want a separate thermostat, they are available. Some owners prefer to have a wall mounted thermostat that is higher up or near the entrance to the room for ease of use. If you do decide to go this route, be sure to plan for additional wiring before your walls are enclosed. If you are installing a PTAC into an existing room, many manufacturers offer a wireless wall mounted thermostat that doesn't require interconnecting wiring.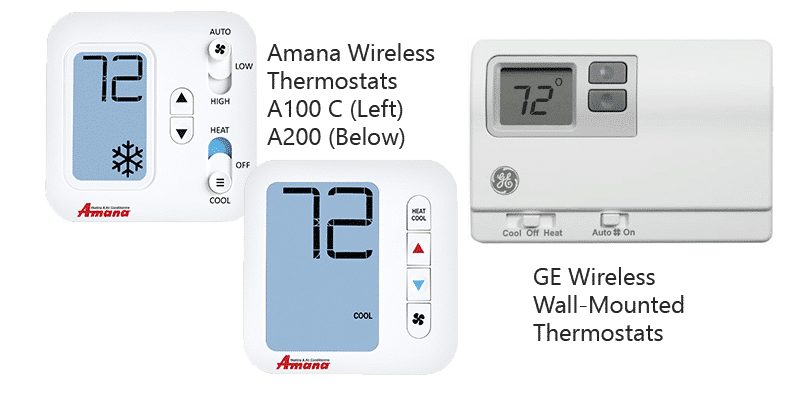 For more information on the different PTAC Models, please click on the brand name.
For more information on the different Through-The-Wall Models, please click on the brand name.
Need More Information on the Complete Line of Air Conditioners Allied Carries?
An Allied Appliance Sales Representative is ready to help. Clik on the button below or call 1-800-991-8480.