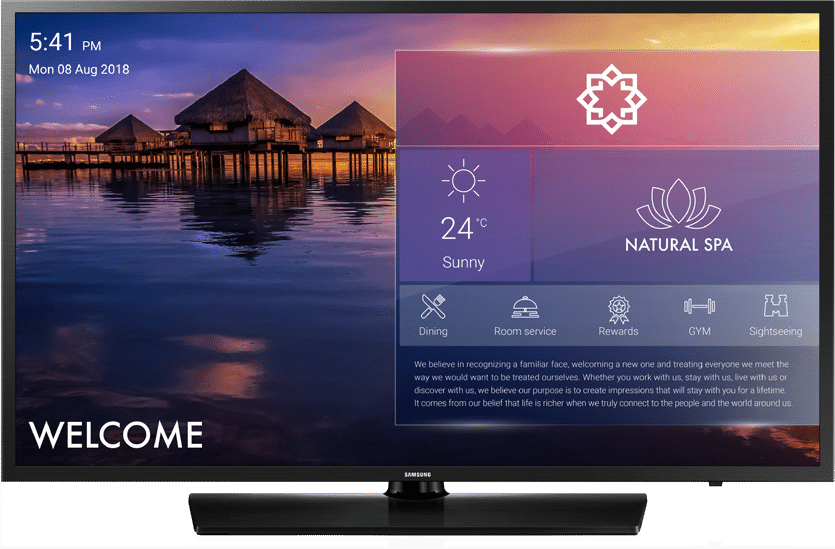 The Samsung 478 Series Hotel Commercial TVs
The Samsung TVs features the leading LED panel manufacturer in the world producing a premium experience for you guests, while still being budget-conscious. The 478 Series comes in four sizes; 49″, 43″, 40″, and 32″ and features slim direct-lit LED technology to deliver all the benefits of LED more affordably.
Great Picture, 50% Less Energy Cost
Vibrant picture with a cost  similar to that of a traditional CCFL back-lit option. LED uses up to 50% less energy, too, helping you conserve and save money. And content management is made simple with the Samsung REACH 4.0 management solution. It's the platform that delivers an at-home, in-room experience.
Need More Information About Samsung Commercial TVs?
An Allied Sales Representative is ready to help. Click on the button below or call 1-800-991=8480.