With Allied You Get
The Right Product
The Right Price
On Time Delivery
At Allied Appliance we are focused on you, the customer. Whether you need air conditioners, appliances, parts for replacement, renovations, or new construction, Allied has the right product at the right price. Our experienced team of Sales Experts will walk you through our time tested process to make sure that you are comfortable with whatever product you order. Call us at 800-991-8480 or if you know who your sales rep is, call them directly at the number listed below.
Contact An Allied Sales Representative
Josh Long, General Manager, josh.long@indoff.com 800-991-8480 (1107)

Lee Key, Allied Sales, lee.key@indoff.com 800-991-8480 (1106)

Chris Koeneman, Allied Sales, chris.koeneman@indoff.com, 800-991-8480 (1118)

Dan Contestabile, Allied Sales, dan.contestabile@indoff.com, 800-991-8480 (1124)

Randee Walsh, Allied Sales, randee.walsh@indoff.com, 800-991-8480 (1120)

Jim Danchus, Allied Sales, jim.danchus@indoff.com, 800-991-8480 (1122)

Jeff Schmitt, Allied Sales, jeff.schmitt@indoff.com, 800-991-8480 (1127)

Dennis Marsh, Allied Sales, dennis.marsh@indoff.com, 800-991-8480 (1130)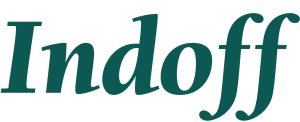 In 2013, Indoff acquired Allied Appliance, a nationwide distributor of air conditioners, appliances and parts. Allied has serviced the multi-family, hospitality and assisted living marketplaces since 1964.
Indoff, Inc., headquartered in St. Louis, MO, has been providing products and services to our Industrial and Office customers since 1971. Indoff has revenues that exceed $180 million which are generated by our network of over 400 Sales Partners. A talented and experienced group of sales professionals and former business owners. In addition to air conditioners, appliances and parts, an Indoff Sales Partner has the ability to offer products and services for:
To learn more about Indoff and the product lines we carry please go to www.indoff.com. 
Interested in becoming an Indoff Sales Partner? 
For more information please contact Angela Suntrup at 800-486-7867 or visit our Become A Sales Rep page by clicking here.
Why Choose Allied Appliance?
Extensive Product Lines
Allied continues to add new products to our extensive list for air conditioners,  appliances and other product categories. 
Knowledgeable
Our team knows our products inside and out. If you have a question, they have the answer – or will find out the answer.
Experienced
Allied Appliance has been serving the multi-family, hospitality and assisted living industries since 1964.
Focused
We aren't a big box store. Allied Appliance carries products and provides expertise for models that matter to you. 
Need More Information About Allied Appliance?
An Allied Appliance Sales Representative is ready to help. Click on the button below or call 1-800-991-8480.