Allied Appliance Triples Warehouse Space, Increases Total Number of Products Stocked
Allied Appliance, a nationwide wholesaler to the hospitality, multi-family, and assisted living markets, has relocated their air conditioning, appliance, and laundry products warehouse to 6076 Aviator Drive, Hazelwood, Missouri 63042. This move increases the total amount of warehouse space threefold. With the additional space, Allied Appliance will increase the amount of inventory they carry to mitigate issues created the supply chain crisis and stock product on behalf of our customers.
"Allied Appliance has always considered our customers' needs to be the focal point of our business," said Josh Long, General Manager of the Allied Appliance. "Over the past year our industry has seen unprecedented delays in acquiring and delivering product on a just-in-time basis. By increasing the amount of warehousing space, we are now able to stock more of the essential products that our customers require and can deliver them in a timelier manner. So instead of our customers waiting weeks, or even months, for backordered products, we can pull more types of products and ship in a few days"
Allied will now have the capability to hold products for projects or future needs on our customers behalf.  This will allow companies to ensure that product is available for new build projects or renovations when the time for installation is required. Companies can also hedge against upcoming price increases by acquiring product at a lower cost and holding them for a short duration until product is needed or space comes available at the property.
Allied Appliance will have the new warehouse space available on March 7th, 2022. In addition, this space will later feature a showroom of products for customers to come in, meet our team and view product prior to purchase if they wish to do so.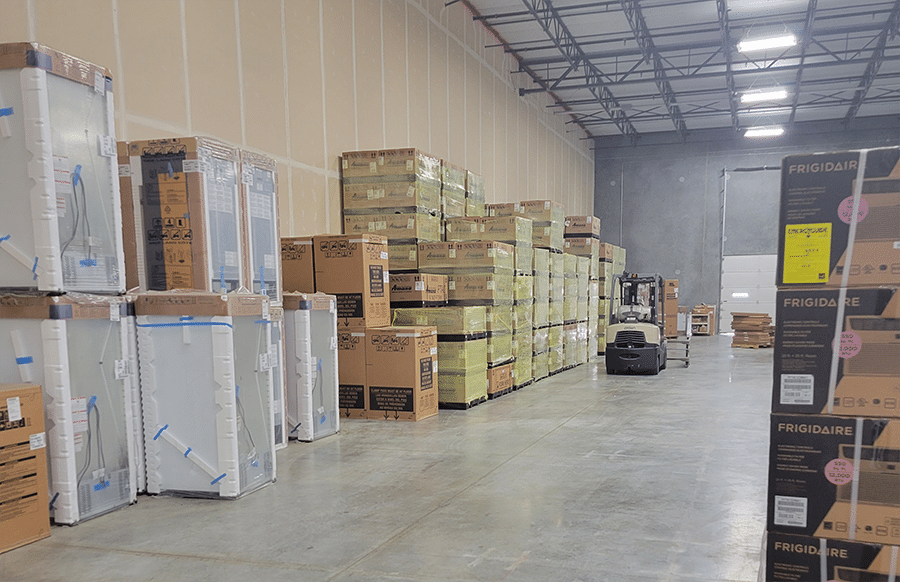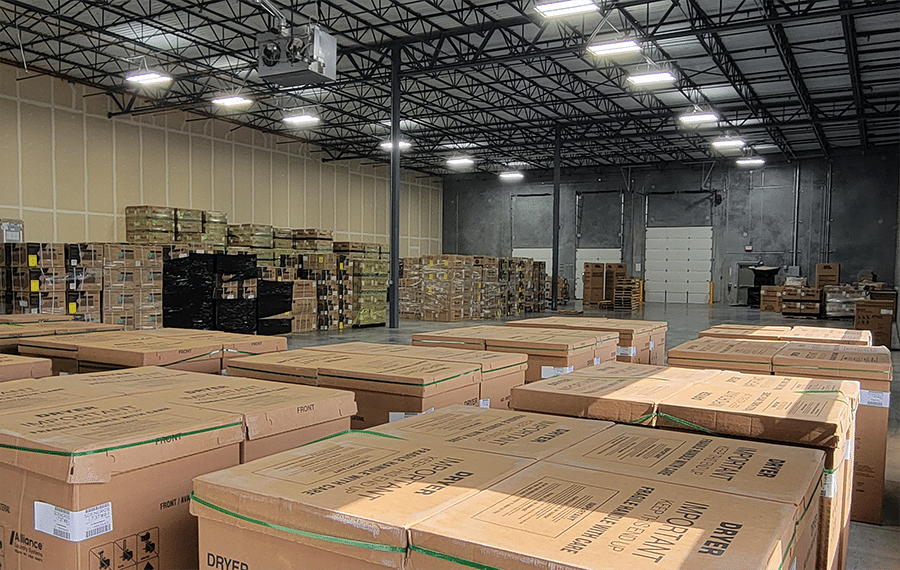 Need Temporary Storage For An Upcoming Build or Renovation?
One of the most pressing concerns associated with new builds or renovation projects is having the materials available when needed to keep projects on schedule. Allied Appliance has allotted a portion of our new warehouse to be able to handle requests from customers to store product for a limited time to ensure that you have what you need when you need it. Give us a call today and find out more about this great program and how to qualify. 
You can also use this warehouse space as a hedge against upcoming price increases to buy now and hold the stock until space becomes available at your facility or property.