When people think of being comfortable in a hotel room they imagine a nice bed, HD television, new appliances, and perhaps a work station. One thing that often is forgotten about is the Ice Machine. Allied Appliance knows that ice may not be the first thing people look for when staying at a hotel but its something everyone eventually hunts down after unpacking their bags. Make sure that your guests have access to ice by ensuring your ice machine can produce ice fast enough for all your guests while also being easy to clean and energy efficient.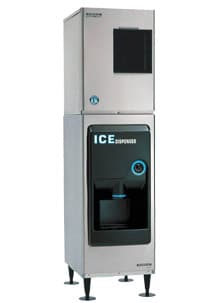 Allied Appliance offers the following models of Hoshizaki Ice Makers.
KML-325 MAJ     30″ Cuber
B-250PF or B-500PF   30″ Ice Bin
.
Ice dispensing area is ADA compliant
Built-in insulated polyethylene-lined ice storage bin
Produces over 450 lbs of ice in 24 hours
Push button single auger agitator rapidly dispenses ice
Protected by H-GUARD Plus Antimicrobial Agent
Produces crescent shaped ice cubes
ENERGY STAR® qualified
Protected by H-GUARD Plus Antimicrobial Agent
EverCheck™ alert system
CycleSaver™ design
Hoshizaki is a leading brand in the ice dispensing world for hospitality services. This dispenser has a seamless interior bin liner and a stylish and sleek stainless steel exterior cabinet. This machine is sure to impress your guests.
This ice machine created the purest and hardest ice on the market and is a perfect fit for a wide range of applications. This product features the CycleSaver™ design and EverCheck™ alert system which makes this unit energy efficient and easy to maintain.
The ITV DHD 130-22 ice dispenser uses a stainless steel cabinet which provides a sleek look that will be fashionable for many years. Additionally, the cabinet is easy to clean and maintain to ensure that your staff is spending less time caring for the product and more time taking care of your facility.
The ITV MS 700-22 is a modular ice cube machine that is also created from the same stainless steel as the ice dispensers for a unified sophisticated look. With customizable options on ice size as well as being energy efficient, you can't go wrong with the product.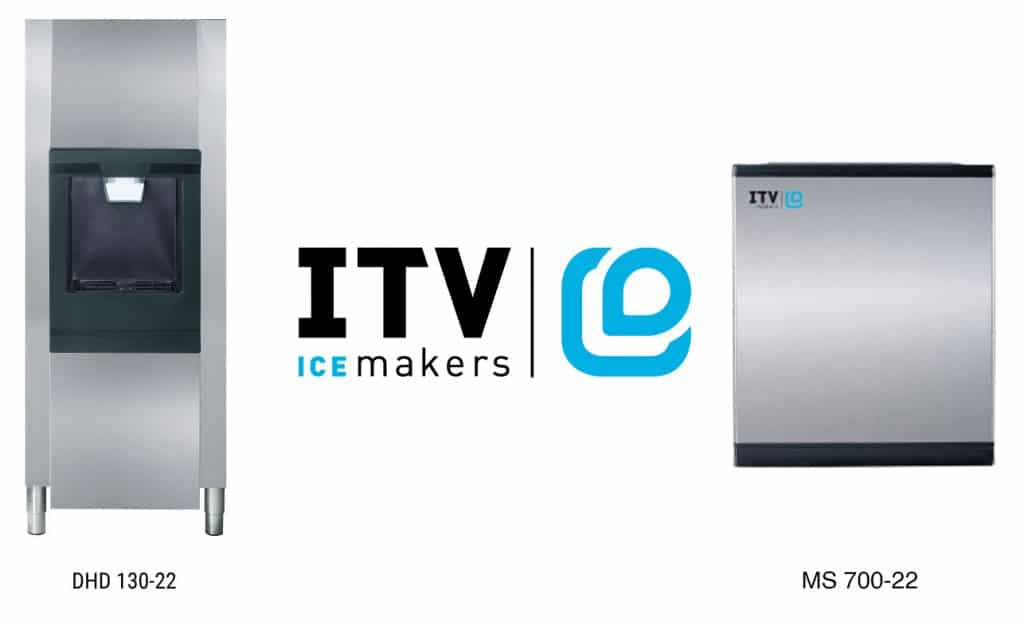 220 lbs. capacity
Made from stainless steel and sanitary plastic
Easy access to inside deposit for easy cleaning
Optional water dispensing
Height adjustable
Removable drain pan
Low noise operation
Produces full dice or half dice ice cubes
High efficiency evaporator
Smart water distributor that improves drop-off efficiency
Smart electronic board controls every parameter in the machine and shows the diagnosis of possible incidences
High resistance external stainless steel frame
Need More Information About Our Ice Machines?
An Allied Sales Representative is ready to help. Click on the button below or call 1-800-991-8480