Frigidaire through-the-wall air conditioners signature features included an Effortless Remote Temperature Control, an Energy Saver Mode, Programmable 24-Hour On/Off Timer, and a Multi-Speed fan featuring three speed for more cooling flexibility.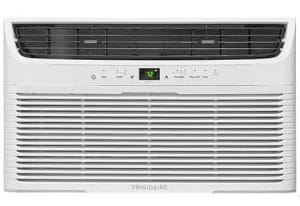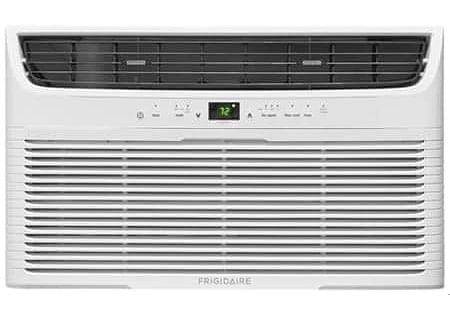 The Frigidaire Brand Through-The-Wall Advantages
Quick Cool & Quick Warm
Multi-Speed Fan with 3 speeds
Sleep Mode promotes energy savings
Programmable 24-Hour On/Off Timer
Remote control for set temperature and fan speed
Effortless Clean Filter
Effortless Restart  resumes automatically after power outage
Clean Filter Alert
CUSTOMERS HAVE ALSO ORDERED THESE MODELS
The GE TTW line offers up-to-date technology and exceptional quality. GE models come with 2-fan speeds, variable position thermostat to maintain desired temps, and a 4-way air director that spreads the cool or warm air evenly throughout the room.
The Amana line features high energy efficiency models up to 10.4 EER saving you money compared to lower EER models. When it comes time to clean the unit, it provides an easily removable condenser top that allows for quick and complete cleaning of outdoor coils. This access for cleaning the outdoor coil enables easy removal of dirt and debris to help lengthen the life of the compressor and other system sealed components.
A Gree Through-The-Wall unit provides you with maximum efficiency and super quiet operation with an aesthetic and durable design. All Gree TTW's are environmentally sound utilizing R410A refrigerant that meet 2010 EPA regulations.
Need More Information About Frigidaire Through-The-Walls?
An Allied Appliance Sales Representative is ready to help. Click on the button below or call 1-800-991-8480.